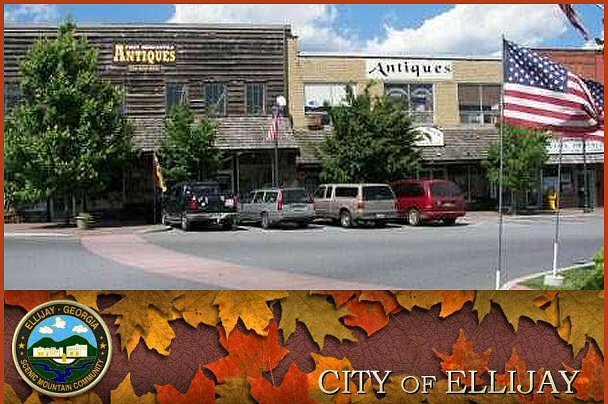 | | | | | | | | | | | | | | |
| --- | --- | --- | --- | --- | --- | --- | --- | --- | --- | --- | --- | --- | --- |
| PHOTOS: | 1 | 2 | 3 | 4 | 5 | 6 | 7 | 8 | 9 | 10 | 11 | 12 | 13 |
---
Eight Fun Seekers made the 55 mile trek to Ellijay to hunt for treasures and enjoy each other's company. There was lots of laughing, stories shared, and good times had by all.   The town of Ellijay is charming with tons of cool antique stores filled with neat tchatchke's.

After debate over four hot lunch spots we decided to interview the locals before deciding. We were delighted with our choice; the Magnolia Cafe and Tea Room. It is located on the first floor of TJ & Company which is in an interesting two story building filled with antiques, vintage collectibles, art and accessories.   We were seated in a private upstairs dining room, decorated with feminine touches such as lace, tablecloths, antiques, and an assortment of hats so that we could enjoy tea "appropriately".   The house salad was huge, oh-so-fresh, and featured delicious tomatoes.   We were treated to homemade cornbread, served with that special southern hospitality that says we love y'all....  

After lunch we were forced to shop a tad bit more and of course that made several Funsters hungry for dessert.   We found an ice cream stop and gained enough strength to proceed to our next stop, A & E Orchards, located on #52 about 4 miles out of town. Several Fun Seekers purchased peaches, apples, fried pies, and a yummy slushy or two...    Awesome Day!  More great memories shared with wonderful friends...