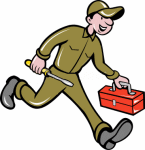 SERVICES
Listed below are various commercial vendors that have ( or are providing ) provided services to the Campground or individual Lot owners. The listing of any vendor on this page shall not be construed in any way as an endorsement of that vendor, or the services offered by that vendor. This listing is provided solely for informational purposes and any decision to have, or not to have, services provided by any vendor listed herein, is solely a matter to be determined apart from this list, by the parties so involved.

We would like to expand this list. We will not accept contact directly from a vendor, however Lot owners at Paradise Valley Campground are encouraged to suggest additional headings and vendors with whom you have enjoyed a positive experience.

Concrete slabs and driveways

Lawn Services - Landscape - Trees - Misc
Austin Bieda

- (470) 691-4840 [ Replacing Mike Hooks ]

[email protected]

Perry McCall

- (706) 768-0600 cell, (706) 778-1510 [ cuts grass in common areas ]

Bruce Austin

- (706) 244-4762 [ aka: Landscapes, Maintenance & Designs, Inc. ]

[email protected]

Scott Pearch

- (706) 865-9144,

[email protected]

Bob's Local Tree Service

- (770) 983-2653

Danny Graves

- (706) 219-2093, [ offers a variety of services}

Chris Satterfield

- (706) 809-1484, General Maintenance, clean-up, cleaning crew...

Real Estate
Sherry Ivie

- (770) 597-2245, Sherry has the perfect home for your RV. Visit RV Lots

Golf Cart Repair



Air Conditioning Service (not RV roof units)

Computer Repair & Training

RV Sales -
Consignment

RV Service
Mobile Service

- call Mark (706)
200
-

6502
J & L Services
- call Jason (706)
348-3106, RVs and more...
Complete RV Repairs
- call Phil (706) 969-0336
Wild Willy's RV Service
- call Willy (706) 867-9978, Click here for Tech Tips and more..
Mountain Creek RV -
call Chuck 706 768-2342 or Wayne 678 361-2647

Home Improvement - of all kinds
Pressure Wash & More

- call Nick Shelton (706) 809-3804

Sutton Construction (Trev)

- (706)867-9174, cell 706-265-5327

Solid Rock Builders

- (706) 348-7891

Steve Eldred

- (706) 869-9150, cell (706) 561-0379

Barry's Home Improvements

- (706) 969-0745

Earl Rogers

- (706) 892-9549 cell, (706) 865-5995

Scott Pearch

- (706) 865-9144

[email protected]

Danny Graves

- (706) 219-2093 decks, painting, general carpentry, repairs

Complete House Repairs

- call Phil (706) 969-0336

Plumbing, new & service

- call Chris (706) 809-1484

Plumbing

- call David Cobb (706) 969-6698